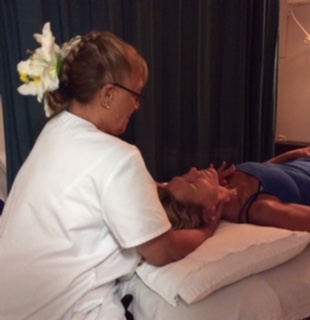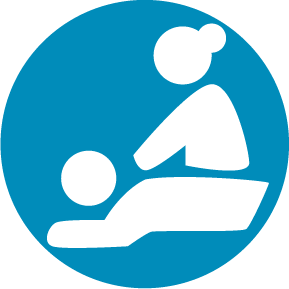 Kristy has been a Massage Therapist since 1990. She is a graduate of Hilo Massage Clinic and was inspired to become a Licensed Massage Therapist while working as a Chiropractic Assistant. Through her own healing journey, she realized the importance of a holistic approach to healthcare and was moved to help others. Kristy specializes in Ashiatsu Oriental Bar Therapy®, also known as AOBT.
What is Ashiatsu?
Ashiatsu Oriental Bar Therapy (AOBT) is a barefoot massage technique using deep strokes from the therapists' feet. It is a western version of an ancient form of bodywork, with roots dating back thousands of years from cultures across Asia, India, Africa and the Pacific Rim.
How does Ashiatsu work?
Supportive bars are used overhead by the therapist for support & balance. The client relaxes comfortably on the massage table & with the assistance of gravity, the therapist uses their body weight along with the bottom surface & heel of the foot to apply a deep relaxing treatment. Ashiatsu offers deep, broad compression without sharp discomfort. Ashiatsu is meant to feel more like a mesmerizing Swedish massage — deep broad pressured flowing strokes.
In addition to her Ashiatsu certification, she has completed hundreds of hours of Continuing Education training. She utilizes an integration approach with a focus on deep tissue, trigger point, myofascial release, Swedish and sports massage. She has trained in many forms of healing energy, such as Reiki Master, Healing Touch, Somatic Therapy and So Tai Ho. She believes that heartfelt intention is a huge part of healing and her treatments also incorporate her natural intuition, enabling her to customize them to her individual client's wishes and needs.