President, Clinical Director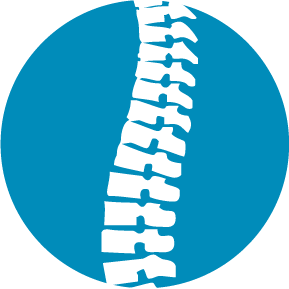 Dr. Leite-Ah Yo obtained a Doctorate in Chiropractic from the Life Chiropractic College West in San Lorenzo, California.  She received a BA in Psychology from the University of San Francisco (USF) and a certificate in Physical Therapy from the University of California, San Francisco (UCSF).
Her unique combination of expertise enables her to truly take a holistic approach to treatment.  Her specialties include orthopedics (treatment of one and joint disorders), pediatrics, pre-and post-partum exercise training, temporomandibular (TMJ) disorders and sports injuries.  She is a Certified Childbirth Educator in the Lamaze method.
Dr. Leite-Ah Yo has practiced extensively in clinics specializing in services ranging from spinal-related dysfunction and post-surgical rehabilitation to orthopedic and neurological (brain, spinal cord and nerve) impairment caused by illness or injury.
She has completed extensive additional training in muscle energy techniques (gentle isometric contractions used to realign the spinal segments), soft tissue work, myofascial release (gentle manual stretching of muscles and connective tissue to release and eliminate restrictions resulting from injury or prolonged poor posture) and other therapeutic services.
A native Hawaiian born in Hilo, Dr. Leite-Ah yo is the mother of four children, leading to her and her husband's involvement with volleyball and soccer.
She is a member of the Hawaii and California Chapters of the American Physical Therapy Associations, the American Chiropractic Association, the American Society for Psychoprophylaxis in Obstetrics, Hawaii State Chiropractic Association and the East Hawaii Independent Physicians Association.
EDUCATION
University of San Francisco – BA Psychology 1975
(Alpha Signa Nu-Jesuit Honor Society)
University of California, San Francisco
Certificate in Physical Therapy, BS 1976
Certificate in Lamaze Childbirth Education, 1982
Life Chiropractic College West
Doctorate in Chiropractic 1991
Salutatorian 1991
Summa Cum Laude 1991
Who's Who Among Students in American Universities and Colleges 1990-1991
PROFESSIONAL BACKGROUND
Easter Seals Society – Hilo, Hawaii
Kentfield Medical Hospital – Kentfield, CA
Private Care – Athens, Greece
Pacific Medical Center/Garden Sullivan Hospital – San Francisco, CA
Kaiser Rehabilitation Center – Vallejo, CA
Ralph K. Davies Medical Center – San Francisco, CA
Univerity of California S.F. OB/GYN Clinic – San Francisco, CA
(Lamaze Childbirth Instructor)
Nyia Dorhmann, R.P.T. – Oakland, CA
St. Mary's Hospital and Medical Center – San Francisco, CA
Susan Kawamoto, R.P.T. – San Francisco, CA
Maternity Network – San Francisco, CA
Pacific Chiropractic – San Francisco, CA
San Francisco Orthopaedic and Rehabilitation Center – San Francisco, CA
Pacific Avenue Physical Therapy and Rehabilitation Center – San Francisco, CA
APEX Physical Therapy – San Francisco, CA
St. Mary's Spine Center – San Francisco, CA
Kea'au Chiropractic Center – Kea'au, Hawaii
Interim Home Health Care – Hilo Hospital Home Health
PROFESSIONAL AFFILIATIONS
American Physical Therapy Association – Hawaii and California Chapters
American Chiropractic Association
Hawaii State Chiropractic Association
East Hawaii IPA
ChiroPlan Hawaii