Injured on the job, on the road or at play, Hawaii Physical Therapy & Chiropractic Clinic, Inc. is here to help you make a full recovery.
Hawaii Physical Therapy & Chiropractic serves the entire Big Island from our clinic in Hilo, HI. We work with you to develop an individualized treatment program for pain relief and recovery with a multidisciplinary approach to your care combining physical therapy, chiropractic adjustment and massage.
New Patients
Information for Doctors
A Commitment to Helping Others with Integrity, Sensitivity and Compassion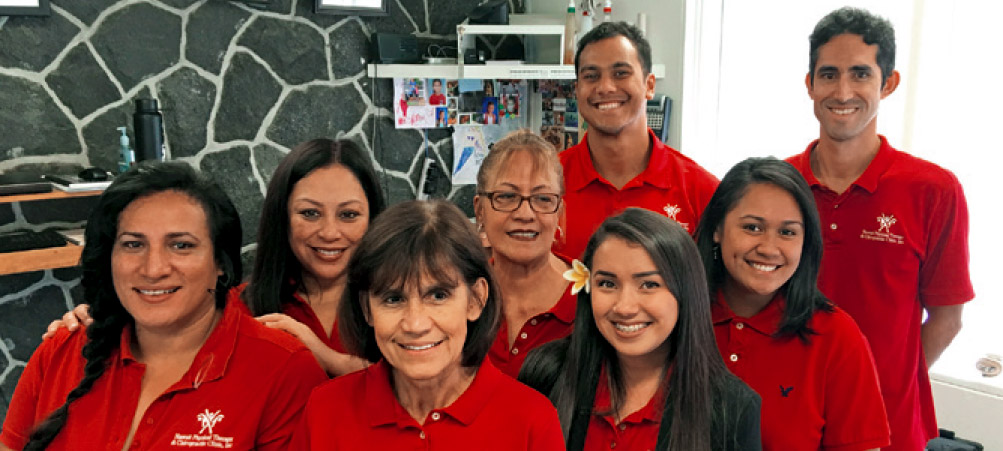 Harvelee Leite-Ah Yo's goal is to serve the community by using her skills and experience in the health care profession to take care of patients' acute needs, while also educating people on how to help themselves, to take control of their own health and to appreciate the importance of preventive health care.
Our Team